Hand Models
Indie
Belfast , County Antrim
Hand Models are 4 young natives of Ireland/Northern Ireland, brought together in Belfast, after they met at house gigs that their drummer Richard used to host in his kitchen, until the PSNI showed up, but they'll say no more. Describing themselves as an 'Indie-Fuzz Quartet' with a fondness for all things 'funny enough', the band in just over a year, have gained support slots for major touring artists such as; 'Jet' & 'Deap Vally', which sees them play notorious venues such as Belfast's Limelight 1 & 2.
September 1st 2017, and Hand Models are selected for the Oh Yeah Music Centre artist development programme 'Scratch My Progress', funded by Help Musicians NI & PRS. This seen the band receive knowledge, on how to sustain a career within the industry. Fast forward one month, and Hand Models newest release 'Skate Shoes' is premiered on BBC Radio 1, by Huw Stevens, piror to the bands initial release-date, after it was pitched by BBC Radio Ulster's Stu Bailie, who quoted; "There's just not very many bands, who know how to write a song like that anymore". Further radio success with a prior release 'Sun Rooms', seen the band be included in BBC Radio 1's 'Best of Introducing Playlist', for multiple months, on accord of BBC Radio 1 DJ, Phil Taggart.
After being tipped by 'Jo Whitty', director of Liverpool's 'Sound City' festival, as a 'band to watch for 2018' in a MusicWeek article, as well as being featured in The Daily Mirror on two occasions as 'Ones to watch for 2018', the new year looks incredibly bright for Hand Models. With a sold out performance at Output (Belfast), a sold out performance alongside Domino Records 'Touts' (Duke of York, Belfast), as well as extensive touring around Ireland, Hand Models are going from strength to strength, securing further slots at Stendhal Festival (Limavady), as well as support slots for 'Jet' & 'Deap Vally', and they are also set to perform their biggest Belfast headline show to-date on August 25th, at Foundry, Belfast.
July 2018 will see the release of Hand Models new single 'Banana', which is not to be short guessed. With plans to peruse a UK/IRE tour for Autumn, the future looks as bright as a freshly ripened banana for this lot.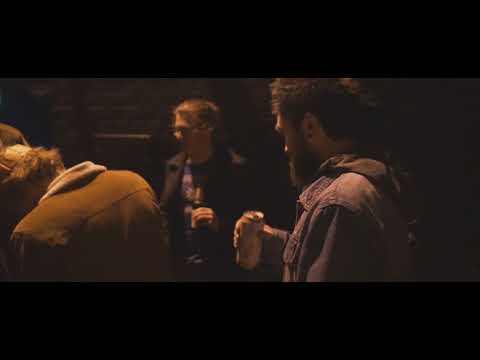 Upcoming Gigs
| | | | | | | | | |
| --- | --- | --- | --- | --- | --- | --- | --- | --- |
| | 25 Aug 2018 | 19:00 | Foundry, Belfast, 1 Bankmore Square, Belfast BT7 1DH | | Headline Show | | Buy Tickets | |