Dowry
Experimental
County Dublin
Éna Brennan is a multi-instrumentalist, composer, arranger, songwriter, and graphic designer originally from Brussels. Since moving to Dublin she has obtained a B.A. (Hons) in Music and Drama and an M.Phil. in Composition, both from Trinity College Dublin. She has worked, be it as a performer, arranger or composer, with the Avalon Trio, Bad Sea, Bell X1, Co-Orch, Dulciana, Mornington Singers, New Dublin Voices, Paddy Hanna, Participant, Robinson Panoramic Quartet, Spudgun, Tandem Felix, Téada Orchestra, Trinity Orchestra, Trinity Singers, and Zoe Conway. She has recently embarked on a solo project under the moniker of Dowry fusing a variety of different sound worlds together; experimental folk, ambient instrumental, contemporary classical, Irish traditional and country music to name a few. Éna begins every set with a completely improvised violin piece using her loop pedal, before launching into a collection of songs on either bass, guitar or looped voice. Improvisation is a very important element of Éna's writing process and performance style. She works with restricted improv and approaches pieces with a set of structural guidelines that allow every gig to take its own course, depending on the venue, context and audience focus. This also affects the way she combines text and instrumentation. Lyrics exist first as poems written down on a page and are paired with different musical contexts live.
Recent projects include collaboration with German electronic artist Christian Löffler, and writing string arrangements for Paul Noonan, Lisa Hannigan, Saint Sister, Seamus Fogarty, Mango & Mathman, Loah, Maria Kelly and Brian Deady which were performed by Crash Ensemble for a special show called Imagining Ireland. The Barbican London show received great praise including a four-star review from The Guardian in March following a hugely successful sell-out show in Dublin's National Concert Hall in February.
Not long into her solo project she already has a long list of gigs to her name including performances at Electric Picnic and Sounds From A Safe Harbour, and she has been noted as one to watch in 2018 by The Thin Air, State.ie and Whelan's. Her debut release In É for solo violin & FX came out in February and she is currently working towards releasing her debut EP in Autumn. Aside from a healthy run of Irish summer festival dates ahead, Éna will be the Irish contingent at this year's 12 Points Festival, showcasing young, creative and ambitious artists in jazz and related music from all points on the continent.
- - -
"Dowry, aka Éna Brennan, is a fundamental experimentalist. A master of the violin, arrangement, composition and songwriting, her music swims and swirls like a whirlpool. Drenched in ideas, her music is challenging but, ultimately, inviting. This is 4 am music. It is close your eyes and contemplate all the failures and successes of your life music. It is vital. It is essential." – Overblown's Favourite Female Irish Musicians by Jamie Coughlan
"In É unfolds with measured purpose, the instrumental track building gently in tension as it moves from a drone base through subtle orchestral counterpoints towards its dramatic, understated conclusion." — snippet from Explorations in É: An Interview with Dowry by Justin McDaid for The Thin Air
"In É is an absolutely glorious track – a long, downward hill, picking up pace in what seems like an infinity, building into a whirlwind of sound and intrigue. " – snippet from Recommendations #2 by Amanda Nordqvist for Piano & Coffee Co.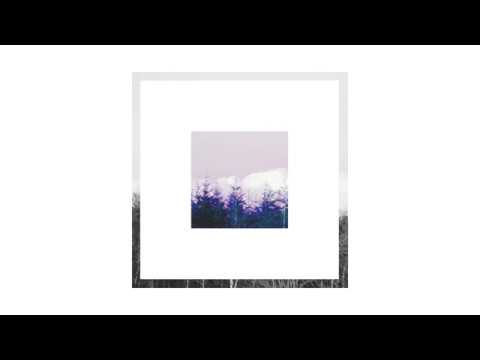 Upcoming Gigs
| | | | | | | | | |
| --- | --- | --- | --- | --- | --- | --- | --- | --- |
| | 22 Jul 2018 | 20:00 | Roisin Dubh, 8 Lower Dominick Street, Galway | | Supporting Paddy Hanna | | Buy Tickets | |
| | 27 Jul 2018 | 20:00 | Knockanstockan Independent Music Festival , Blessington Lakes, Wicklow | | Knockanstockan | | Buy Tickets | |
| | 5 Aug 2018 | 18:00 | Castlepalooza Festival, Tullamore, Co. Offaly. Ireland | | Castlepalooza | | Buy Tickets | |
| | 17 Aug 2018 | 18:00 | Another Love Story, Killyon Manor, Killyon Manor, Co. Meath | | Another Love Story | | Buy Tickets | |
| | 31 Aug 2018 | 20:00 | Electric Picnic, Stradbally, Co. Laois | | Other Voices at Electric Picnic | | Buy Tickets | |
| | 5 Sep 2018 | 20:00 | The Sugar Club, 8 Lower Leeson Street, Dublin 2 | | 12 Points Festival | | Buy Tickets | |